A little background on my journey as a voiceover artist
My name is Anthony Hewson. I'm an English male voiceover artist and voice actor. I record professional voiceovers from my home studio and broadcast-quality recording booth in south Cambridgeshire, 40 minutes from London, and I can readily travel to recording studios in Cambridge or the capital.
Acting has been a passion of mine for as long as I can remember. Back in school I studied for LAMDA exams; sang, acted and gave readings for various productions; and toured mainland Europe with lead roles in Romeo & Juliet and A Man For All Seasons. At uni, I relished playing the monstrous Martin in Brimstone & Treacle. Post-university I turned to my other natural bent: writing. After working in corporate communications and PR, I moved into freelance copywriting, scriptwriting and editing, which I still provide for select clients today.
The acting went away for a time. But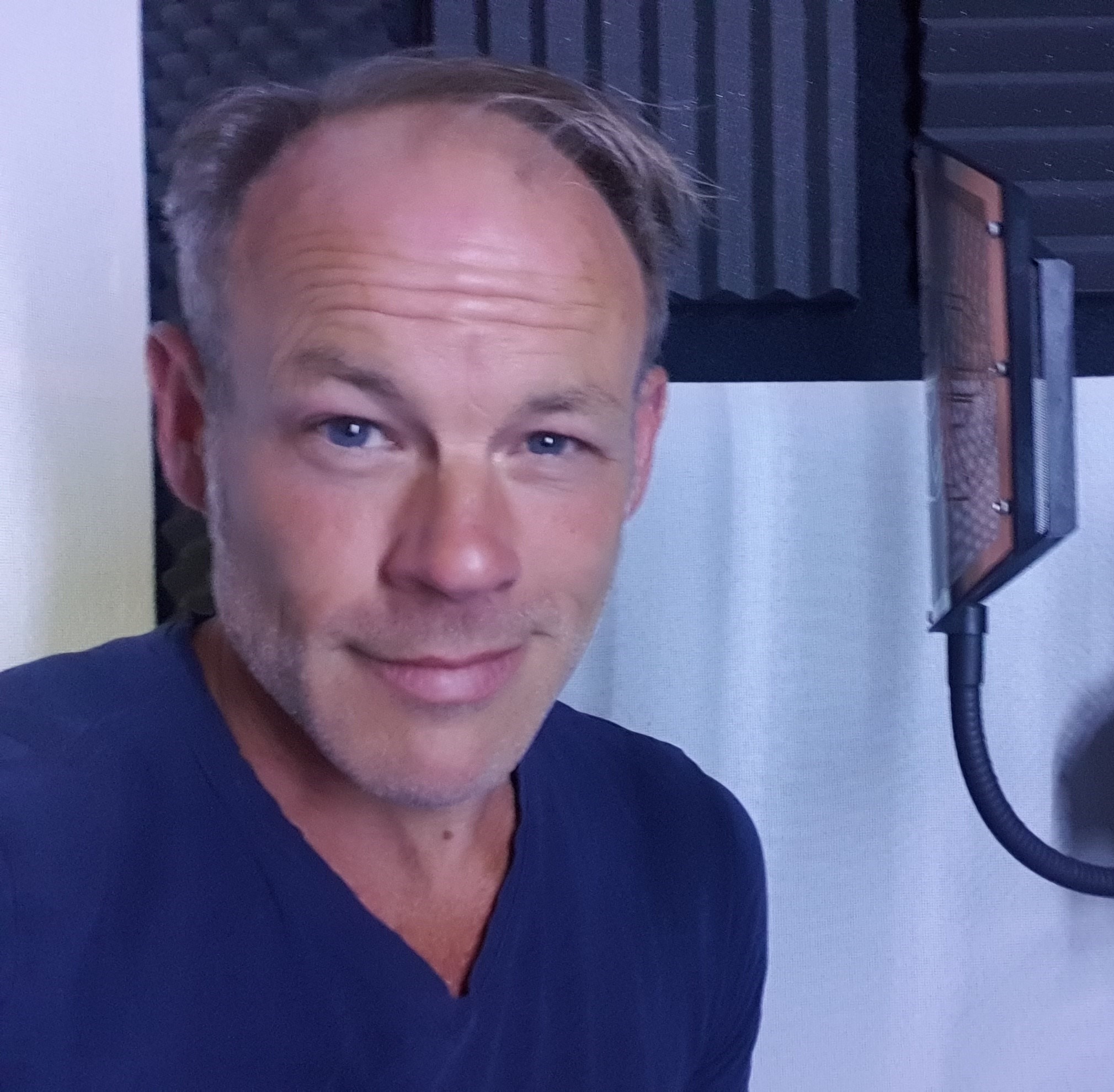 people seemed to like my voice. I had embarrassing compliments from total strangers. I gained a non-threatening stalker. A chap I'd never met before said he'd like me to read him bedtime stories. I was asked to record a voice of god award ceremony voiceover and telephone messages for employers. As I read out some ad copy at a client workshop, the group leader declared that I'd have 'a great voice for radio'. Some wag responded: 'a great face for radio…' There was much laughter. There was a red face. Which is ok, if it's on the radio.
In 2009 I began recording corporate voiceovers – explainer videos, voiceovers for presentations and so on – for creative agency clients of my copywriting business. In 2016 I set up my home recording studio and since then have taken part in voiceover training ranging from commercials and promo to voice acting for video games.
In 2018 I was overjoyed to be shortlisted for two awards at the inaugural One Voice voiceover awards. The honour was utterly unexpected and, I thought, unlikely to be repeated. As luck would have it, I was shortlisted at the 2019 One Voice Awards too, this time as one of six finalists in the best male voiceover for a TV/web commercial.
2021 dished out a bigger surprise: I'm a shortlisted finalist in the best male UK voiceover artist in the demo reel, radio commercial, and web/TV commercial voiceover categories. Until awards night, I'll be practising my gracious loser face.
If you're looking for an English male voiceover artist, listen to some samples and get in touch to book me for your next project.